curious. connect. discover.
aspiring healthy living, leading, and earning around the world
Healthy Adventurous Warriors: Healthy living is our lifestyle. Our adventurous pursuit is building healthy living enterprises that last. Our warriors empower others to expand the capacity of their lifestyle. #rescuebeauty
Simple. Think. Different. People eat our health food because it makes sense: #PlantFood #ProduceProduces #MoreMatters . They keep eating it because it daily, and hygienic habit.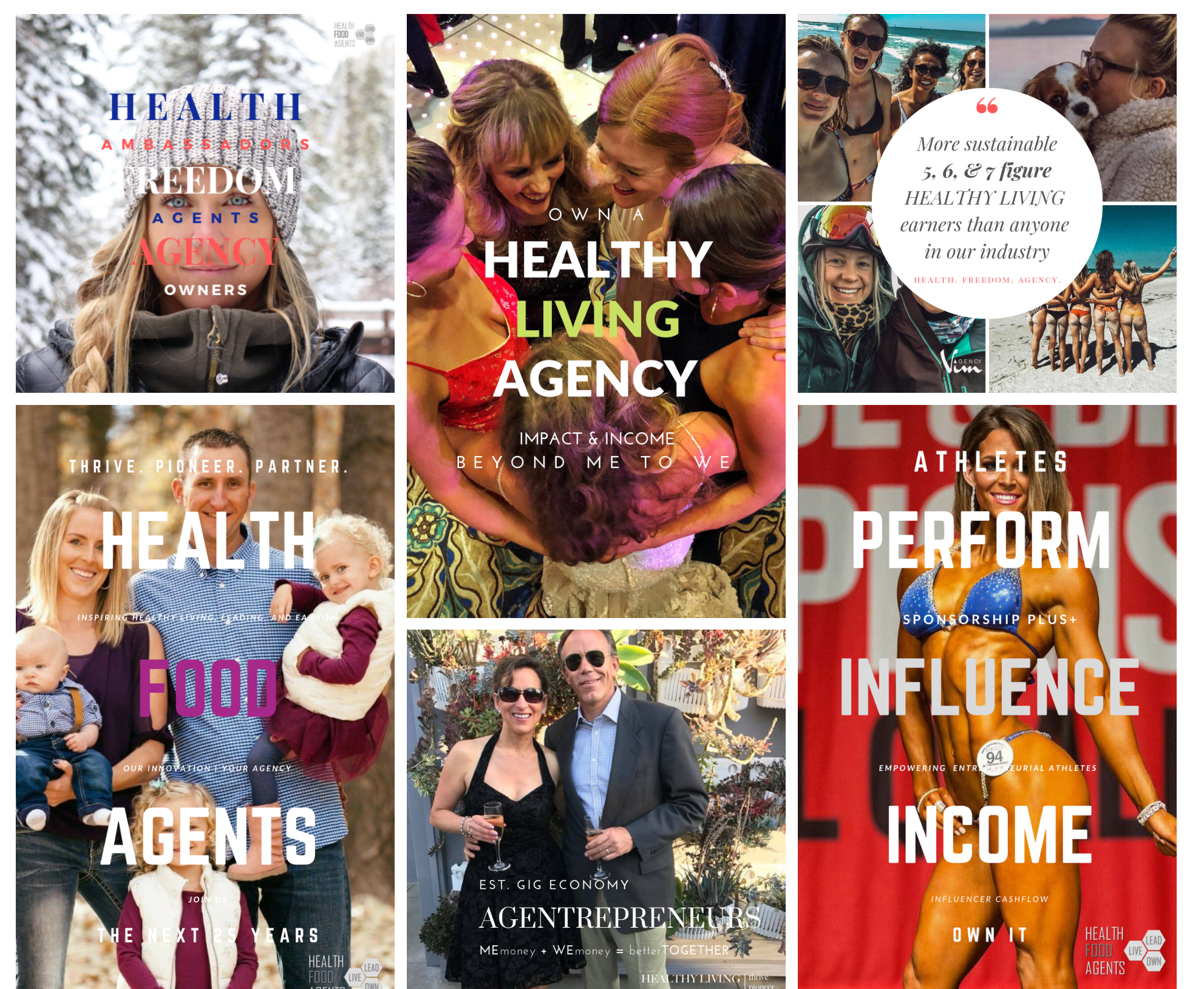 We are 1099 ambassadors, agents, and agency owners who partner with the Apple Inc. of health food. This partnership has created more sustainable 5, 6, & 7 figures earners than anyone in our industry. #CollaborativeProfits #BetterTogether
1099 Agency w/ with corporate & health-care benefits.
Dangerous in a healthy way: mission, mojo, money
Money Mentorship: Authenticity, meaning, enterprise.
Replace Your Day Care with Mom care.
Performance. Influence. Income. #OwnIt
Mentored by tried and proven leadership.
Underpaid? Collaborative profits to create leverage.
Transform likes/follows/vies into impact & income.
Due diligence: We welcome your tough questions.
Elevate outcomes & income: Simple. Think. Different.
Paying healthy living, leading, and earning forward.
Noble pursuit, adventure, and rescuing beauty.